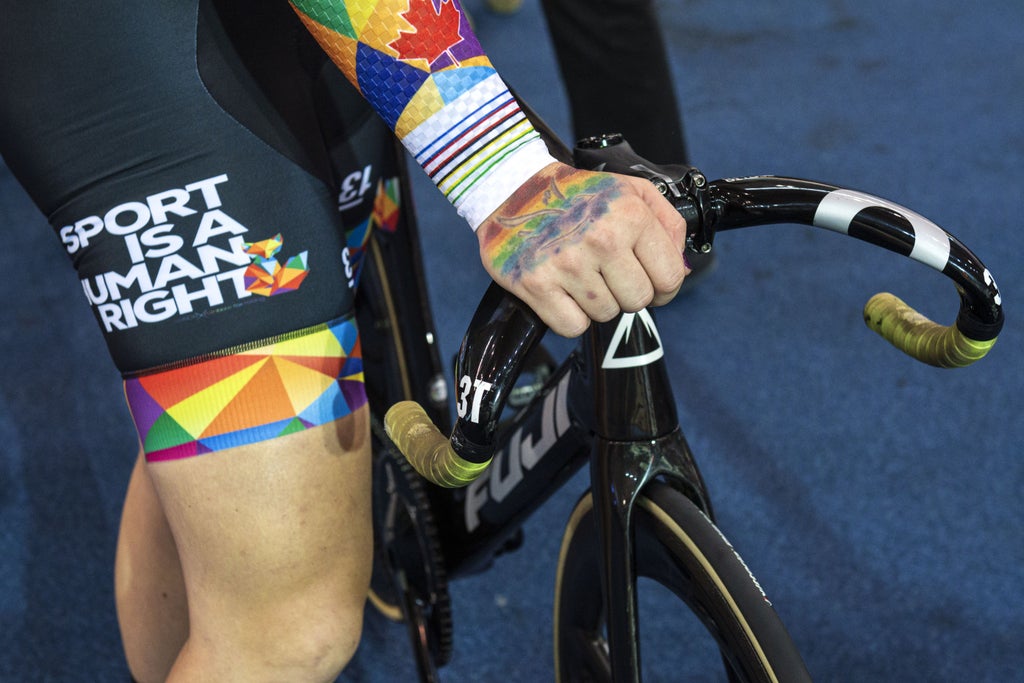 New guidelines have been released by the United Kingdom's sport councils on transgender participation.
The guidance suggests that sports must choose whether to prioritise participation and inclusivity or safety and competitive fairness.
The combined report from UK Sport, Sport England, Sport Wales, SportScotland and Sport Northern Ireland argues that transgender women retain stamina and strength advantages even after reducing their testosterone levels.
The report argues that sports should try to find new formats and "innovative and creative ways to ensure nobody is left out" to allow greater inclusion.
"In order to survive and thrive in the future, sport must adapt to reflect modern society, and that often, it is too slow to do so," the guidelines state.
"Sport must be a place where everyone can be themselves, where everyone can take part and where everyone is treated with kindness, dignity and respect."
The councils are unable to enforce the guidelines but it is likely that many sporting governing bodies welcome the guidance.
Most sports have adopted the International Olympic Committee (IOC) guidelines laid out in 2015 that permit trans women to compete in female sport if they suppress their testosterone levels below 10nmol per litre.
Under those rules, weightlifter Laurel Hubbard became the first out transgender female competitor to compete in a solo event at an Olympic Games at Tokyo 2020 this summer.
The IOC are currently reviewing these guidelines after further research.
The Rugby Football Union (RFU) broke from World Rugby, which bans transgender women from playing internationally, by drafting policy last year that allows them to participate in the sport.
The guidelines have been written after an 18-month review involving both a detailed examination of the most recent research and conversations with more than 300 people and 175 organisations.
Calling for a "reset", it stated: "No one was able to offer a single solution which would resolve all the identified issues, or that would satisfy all stakeholders,
"As a result of what the review found, the guidance concludes that the inclusion of transgender people into female sport cannot be balanced regarding transgender inclusion, fairness and safety in gender-affected sport where there is meaningful competition."
The report suggests sports can consider three paths: prioritising inclusion of transgender individuals; creating open and "female-only" categories; or establishing new formats by adapting rules to include non-contact versions of team sports to enable everyone to play.