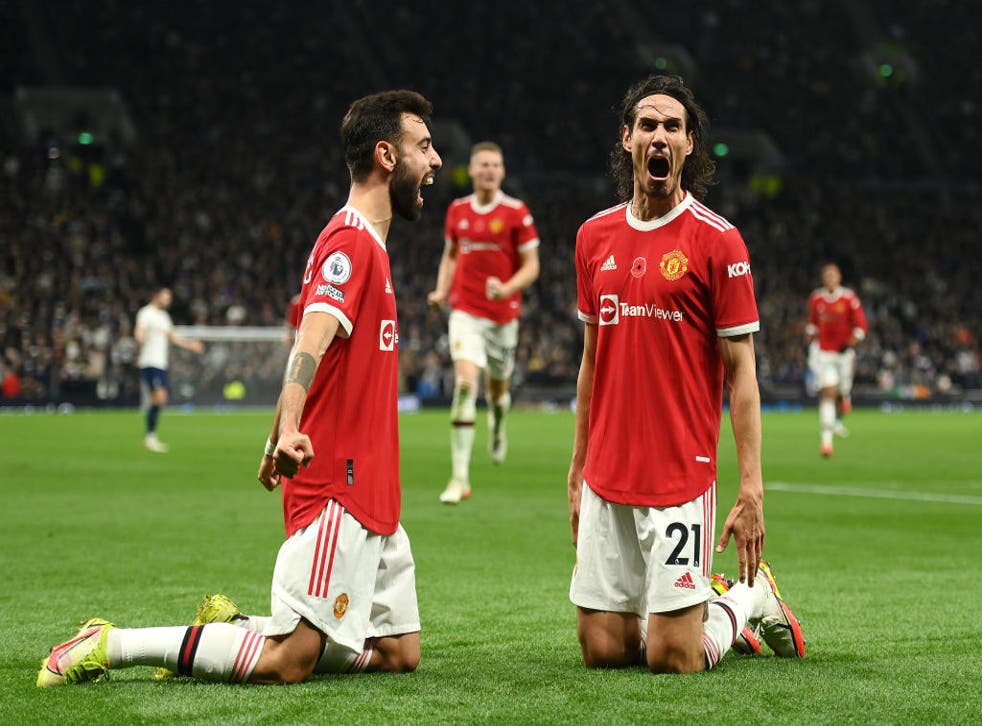 Goals by Cristiano Ronaldo, Edinson Cavani and Marcus Rashford were the inevitable difference between two dysfunctional teams who had both been in crisis, but with one spending an awful lot more than the other.
That is what has again spared Ole Gunnar Solskjaer immediate pressure, as he once more got a win just when all seemed lost. That will see all focus now go on Nuno Espirito Santo – and, judging by this crowd, Daniel Levy – after an utterly dismal 3-0 defeat.
That was what was really predictable.
It was not just that Solskjaer got the win he always tends to in such situations. It was that the predictability of Spurs' tepid approach made it a certainty. United could willingly look on White Hart Lane and be glad they don't have those problems.
While the travelling supporters offered their usual show of support to Solskjaer regardless of circumstances, that really wasn't the case from the home fans.
The boos just got louder as the game went on, to the point they became deafening, and culminating in shouts that the manager didn't know what he was doing and that Daniel Levy should follow him out of the club.