Kenya Rugby National Sevens team, Shujaa edged Spain out with a 24-19 score in extra time of the Seville 7s 9th place play off.
Vincent Onyala landed the opening try in this match with Tony Omondi converting for an early 7-0 Shujaa lead. Spain however bounced back in the seventh and ninth minutes landing two tries through Pol Pla and Tiago Romero with Juan Martinez converting both for a 7-14 score line.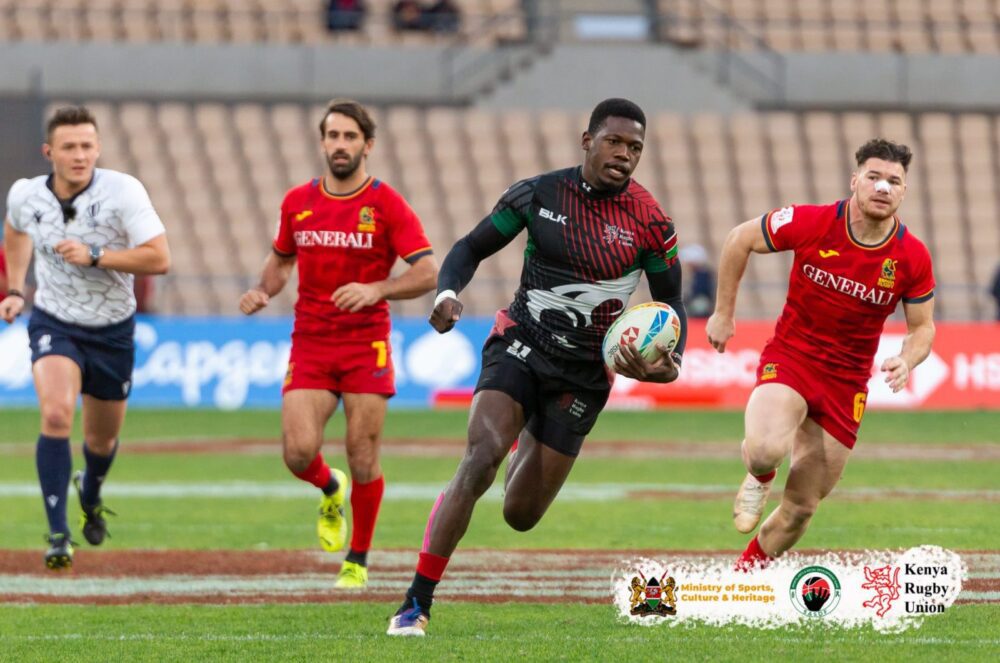 Jeff Oluoch and Manu Moreno traded a try each with Johnstone Olindi converting Oluoch's try while Manu's went unconverted, scores to 14-19 in favour of the hosts. Daniel Taabu equalized the scores at the death for the 19-19 full time score.
The match then went into extra time, Shujaa's determination for a victory was successful as Taabu attacked the weak defense line of the Spaniards making his way under the posts but he generously offloaded to Kevin Wekesa to land the winning try.
In the 9th place semifinal, Shujaa landed four tries and two conversions but conceded seven points to Germany. Billy Odhiambo and Nelson Oyoo landed a try each in the first half with Omondi converting Oyoo's try while Germany's Bastian Van der Bosch converted Jack Hunt's 5th minute try.
Second half saw Alvin Otieno and Jeff Oluoch extend Shujaa's lead with their tries with Olindi converting Jeff's try for a 24-7 full time score.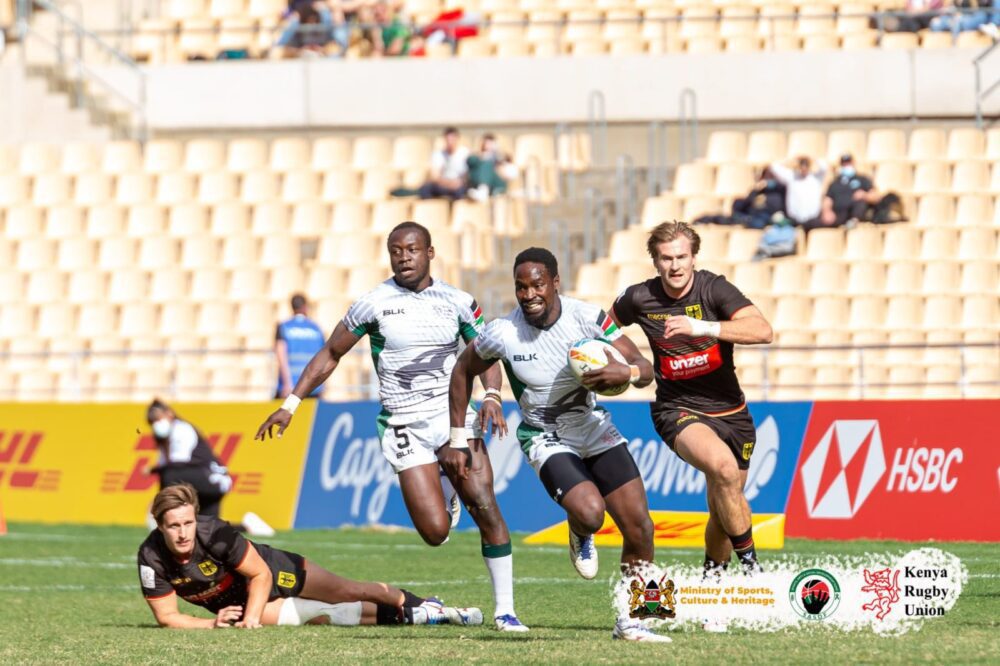 Shujaa had earlier been paired with Samoa in the 9th place quarterfinal but since Samoa were not participating in the tournament, all teams they were to play with got a bye.
Related