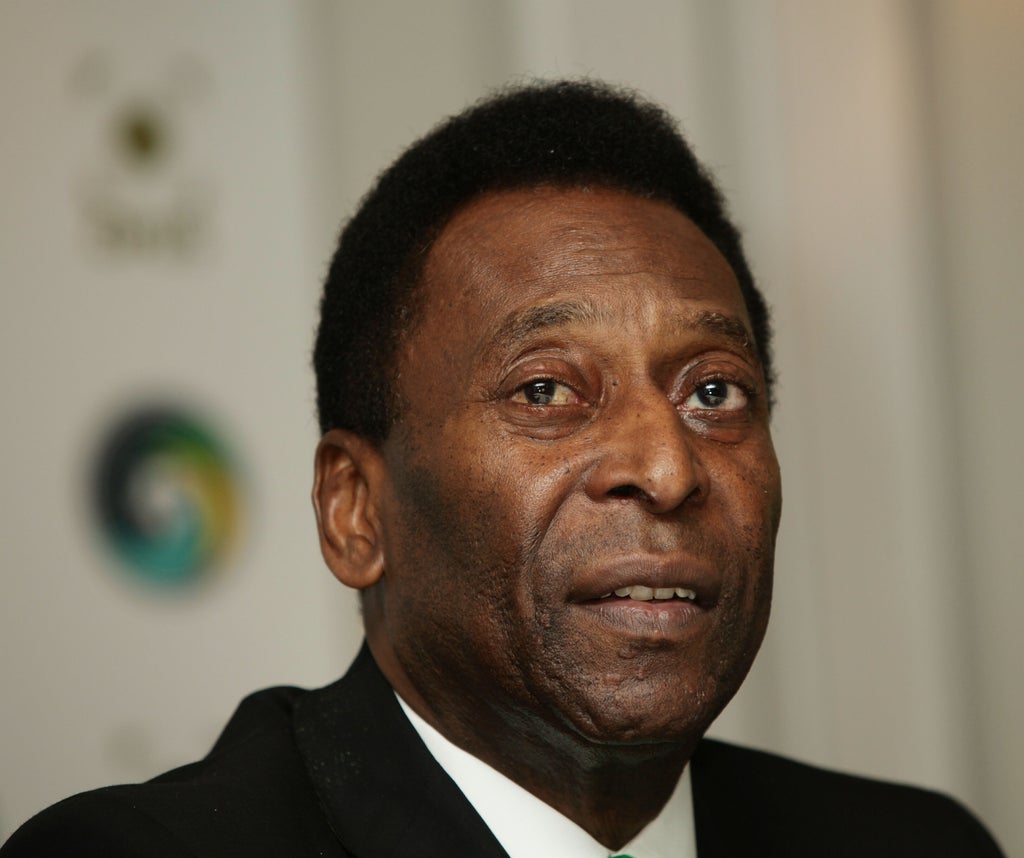 Pele admits he is "very happy to be back at the house" following surgery to remove a tumour from his colon.
The three-time World Cup winner has left a São Paulointensive care unit and is described as being stable, though he will "continue with chemotherapy."
The iconic Brazilian wrote that he had been "punching the air more often than usual" following his discharge from hospital.
After a "suspicious lesion" was discovered on 6 September following tests, Pele swiftly underwent surgery, though he has vowed to tackle his latest health challenge "with a smile on my face".
In an update posted on Facebook he said: "When the road is hard, celebrate every step of the journey. Focus on your happiness.
"It's true that I can't jump anymore, but these past few days, I've been punching the air more often than usual. I'm very happy to be back at my house.
"I want to thank all the staff at Albert Einstein Hospital, who made my stay pleasant … Thank you also to all of you who by far make my life complete with so many messages of love."
Pelé published several pictures and videos on social media over the past week to update his fans on his recovery process at hospital.
Pele, regarded as one of the all-time great footballers, announced that a tumour was discovered after routine exams in August.
His playing career exploded at just 17 years of age when, in 1958, he hit six goals, including two in the final, as Brazil won the World Cup.
The Selecao's leading scorer with 77 goals in 92 games, Paris Saint-Germain superstar Neymar is closing in on his landmark, with his current total at 69 goals.
Though Neymar has a way to go to match Pele's official record in all competitions for club and country, with 757 goals, with his most iconic spell spent at Santos.
Pele retired in 1977, while his health has been a concern for both family and fans in recent years.
Pele is unable to walk unaided after suffering with hip problems for several years.
While the 80-year-old spent time in the ICU in 2014 following a severe urinary tract infection.
Additional reporting from PA