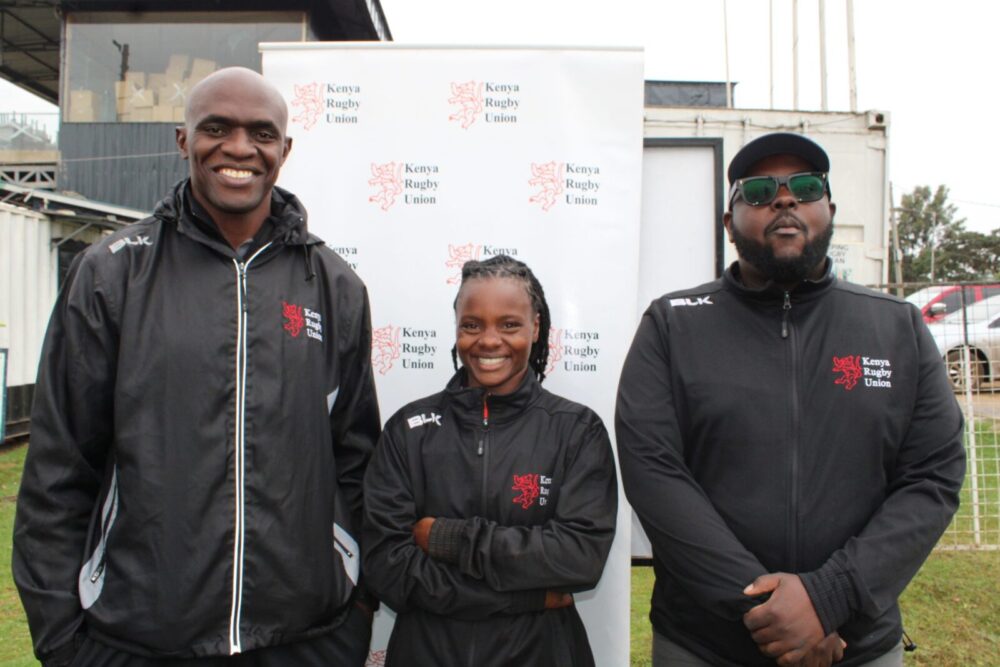 Lionesses Head Coach Dennis Mwanja is approaching this weekend's World Rugby Sevens Challenger Series in Santiago, Chile a game at a time.
The Shujaa great said this while speaking to KRU Media on Wednesday afternoon, saying, "It is not beyond our capabilities to qualify but that will take a lot of growing up, there is no magic wand that can be waved to get instant results. It is about the input as well, these girls dont have many tournaments to play, they dont have a lot of exposure. Making it to the knockouts will be good for us but what is important is taking it a game at a time."
TOUCH DOWN!
The @kenyalioness have landed safely in Santiago,Chile ahead of this weekend's @WorldRugby7s Challenger Series#KenyaLionesses#HowWeSevens pic.twitter.com/gQK4u6Lb5v

— Kenya Rugby (@OfficialKRU) August 9, 2022
The team landed safely in Santiago, Chile on Tuesday morning after a 25 hour flight from Nairobi and Mwanja gave insights into the journey and team preparations, saying, "The team arrived well, after a 25 hour flight…eight and half hours to Paris, a three hour layover followed by a twelve and a half hour flight to Lima,Peru before our final three and a half hour flight to Chile.We have had a training and gym session to shake off the fatigue.The girls are adapting to this weather, the temperatures are in the range of 16 to 20 degrees celsius."
The @kenyalioness first pitch session earlier today at the Old Boys Club in Chicureo, Chile ahead of the Challenger Series taking place this weekend.#KenyaLionesses#HowWeSevens pic.twitter.com/MN2e79iqPq

— Kenya Rugby (@OfficialKRU) August 10, 2022
"As mentioned earlier, the team is rebuilding. This rebuilding team is a team that has to first of all get that confidence in high level competitions. Once they get their confidence going, then we can be able to challenge all other teams, "he concluded.
The Lionesses are in Pool D of the competition alongside South Africa, China and hosts Chile. They begin their campaign on Friday 12 August with a clash against China at 9.01pm EAT before facing continental rivals South Africa on Saturday 13 August at 2.37am EAT. They will wind up their pool matches against hosts Chile at 534pm EAT on Saturday 13 August.
The winners of the women's and men's 2022 Challenger Series will take their place among the core teams on the 2023 Series.
Related