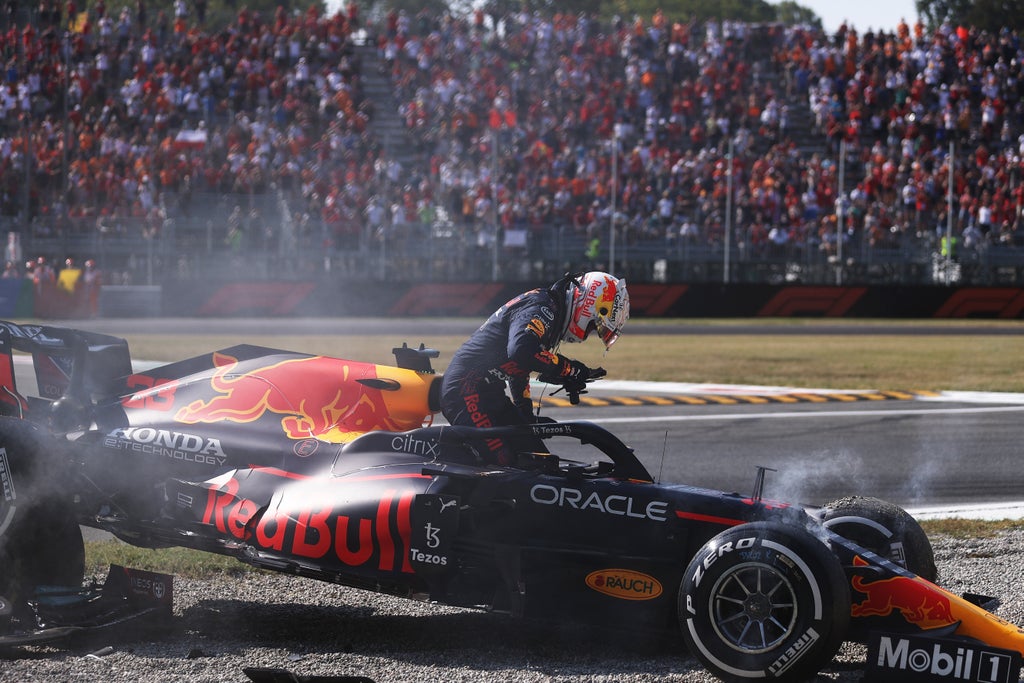 Max Verstappen has fumed at 'hypocrites' following criticism he received for walking away after he collided with Lewis Hamilton at the Italian Grand Prix.
The pair crashed for a second time this season at Monza, the first being at Silverstone, with the Dutchman's wheel landing on Hamilton's roof. After the collision Verstappen was seen getting out of his car and walking away from the scene, with the British star still in his car.
"There are a lot of hypocrites in the world, that's for sure," he said. "I mean, I jumped out of the car and I looked to the left. And he's of course still trying to reverse, shaking the wheel, trying to get away under my car. So I think he was absolutely fine.
"Also flying on Monday or Tuesday to America to attend a gala [Met Gala], I think you only do that if you feel fine. So I think already there, everything was all under control."
The rivals will face one another again in the Russian Grand Prix on Sunday and Verstappen holds a marginal five point lead in the standings. Hamilton was one of the critics of Verstappen for walking away from him and so there could be tension at the race.
The 36-year-old said at the time: "I did see Max get out and just walk by. I felt that a little bit surprising because ultimately I think when we do have incidents the first thing we want to make sure is the guy that we crashed into, we collide with, is okay.
"But the good thing is I was able to get out and it was a long walk back but we live to fight another day."