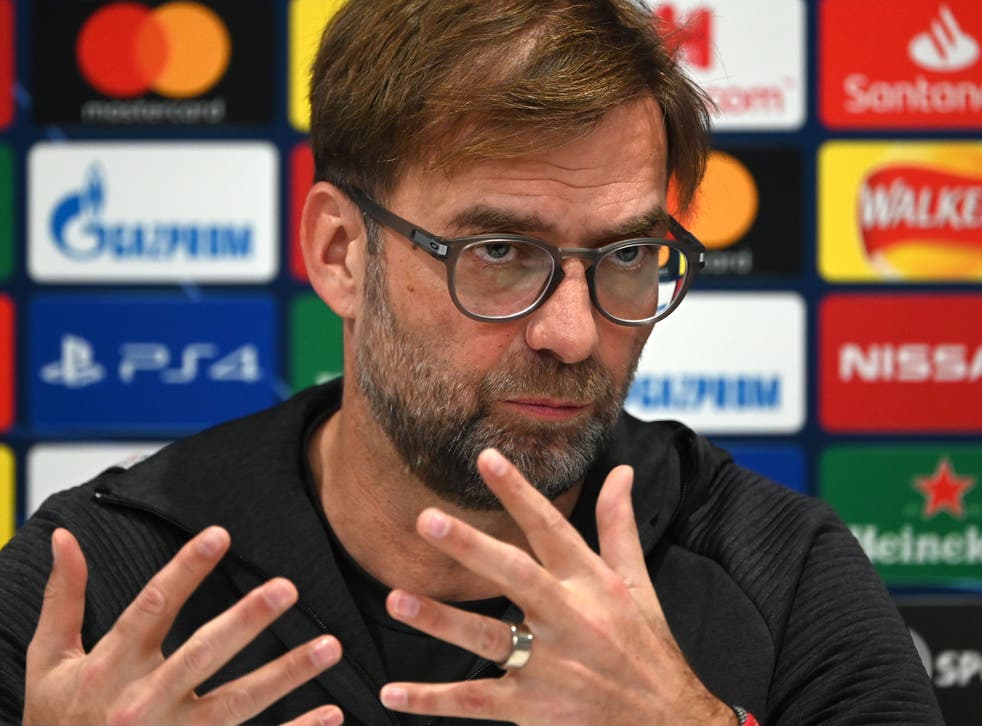 Liverpool coach Jurgen Klopp is set to address the media this afternoon ahead of his team's Premier League match against Manchester City on Sunday.
The manager is expected to reflect upon the Reds' victory over Porto in the Champions League from earlier this week, while previewing the meeting with Man City and offering updates on the fitness of some key players. On Tuesday, Liverpool were 5-1 winners away to Porto, with Mohamed Salah and Roberto Firmino both scoring twice and Sadio Mane rounding out the result. That win extended the side's unbeaten run at the start of this new season to nine games.
Upcoming opponents Man City have stuttered here and there since the beginning of their campaign, including on Tuesday evening when they were beaten 2-0 by Paris Saint-Germain in the French capital, but Pep Guardiola's players achieved an impressive 1-0 win against Chelsea in their most recent Premier League outing, dragging themselves into the title race. They sit second in the table on 13 points, one behind leaders Liverpool, who could be without Trent Alexander-Arnold again after his absence in Paris, while Klopp should reveal whether or not Thiago Alcantara can return this weekend from his recent calf injury.
Follow live updates from the Liverpool manager's press conference, below.