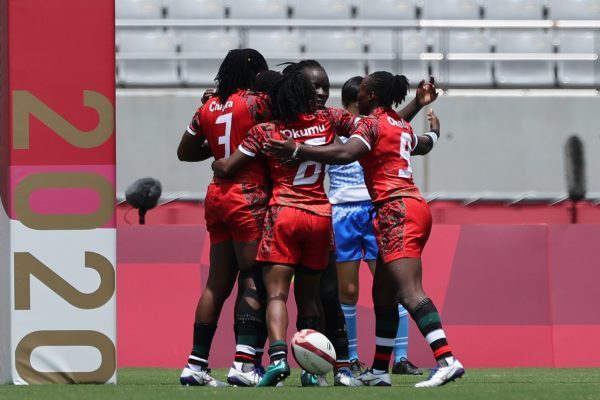 The Kenya Lionesses kicked off their World Rugby Challenger Series campaign with a 17-15 victory over China on Friday evening at the Estadio Santa Laura in the Chilean capital, Santiago.
Lionesses were first on the score board as Grace Adhiambo rounded her defenders off a scrum to dot down at the corner with the conversion sailing wide for an early 5-0 lead. China responded with an unconverted try of their own before the Kenyan physicality was displayed from a breakdown in our half. A penalty against China presented the Lionesses with a try scoring opportunity that was taken by Naomi Amuguni whose quick tap saw her cut through her defenders, making her way to the try line for Kenya's second unconverted try. Like clock work, the Chinese landed their try as well for 10-10 score at the break.
Come second half, Lionesses conceded a third unconverted try from kick off but from that point on their defensive and game management were in full display for all to marvel at. Kenya landed their third that started off a ruck, the ball was sent perfectly into Janet Okello's arms who skillfully and hastily made her way through her defender while still ensuring she doesn't step on the touchline before offloading to her supporter Jean Bisella who raced down the remaining meters to land their third try to level the scores. Fly half Grace Adhiambo converted the try handing her team a two-point lead.
In the remaining three minutes, the Lionesses managed the game very well to secure the victory. Their next match kicks off later tonight at 2:37am against South Africa.  The games are live on the World Rugby platforms:https://www.world.rugby/video/736593/live-sevens-challenger-series-2022-day-1
Related