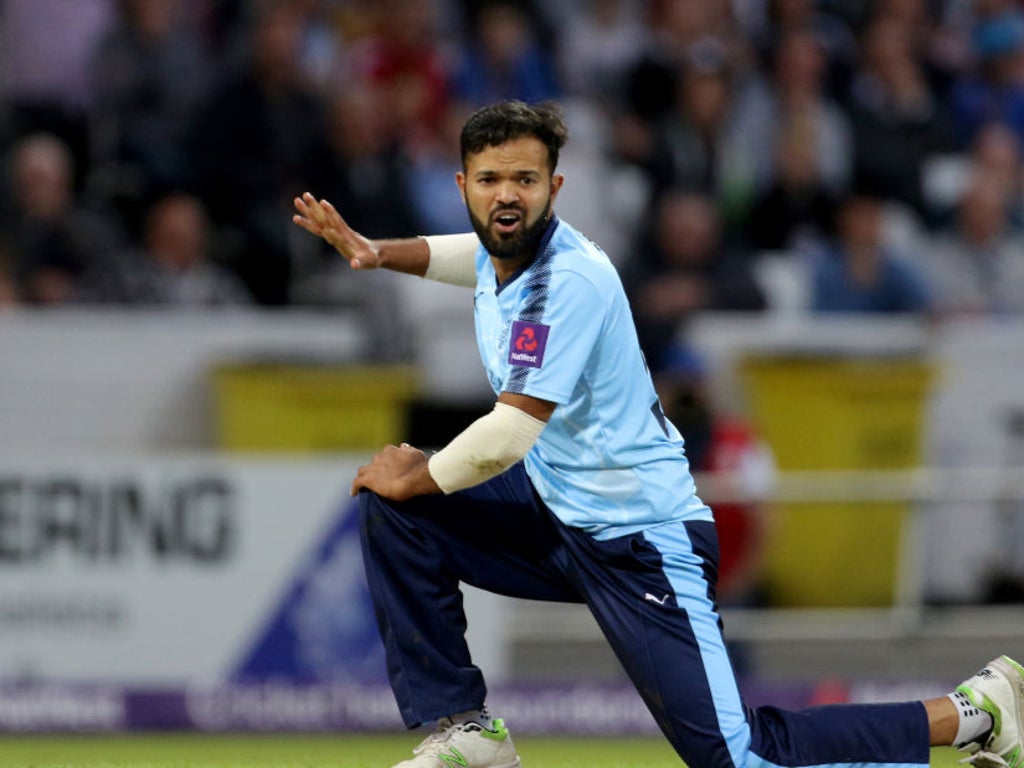 Azeem Rafiq has issued an apology after a text message conversation emerged in which he used antisemitic slurs when discussing another cricketer in 2011.
Rafiq's testimony to a parliamentary select committee on Tuesday, describing the abuse and discrimination he faced during two spells at Yorkshire, exposed a culture of institutional racism in county cricket and has led to several other players coming forwards with their own accounts.
However, he was forced to confront his own past comments on Thursday after historical messages were revealed in a report by The Times. In a conversation with former Leicestershire cricketer Ateeq Javid, Rafiq accuses a third player of being reluctant to spend money at a team dinner because "he is a Jew".
In a statement, Rafiq said he was angry with himself and is a "different person today".
"I was sent an image of this exchange from early 2011 today. I have gone back to check my account and it is me. I have absolutely no excuses," Rafiq wrote.
"I am ashamed of this exchange and have now deleted it so as not to cause further offence. I was 19 at the time and I hope and believe I am a different person today. I am incredibly angry at myself and I apologise to the Jewish community and everyone who is rightly offended by this."
On Tuesday, Yorkshire's former chair, Roger Hutton, said he believed the county club was institutionally racist and revealed he had been urged to abandon an investigation into Rafiq's claims.
Rafiq fought back tears during his testimony as he described feeling "isolated and humiliated" during his time at the club, alleging that racist terms were "used constantly" – particularly under the coaching of Andrew Gale and captaincy of Gary Ballance. He also implicated several other high-profile players.
Rafiq also accused Yorkshire's director of cricket, Martyn Moxon, of systematic bullying, including an outburst on Rafiq's first day back following the stillbirth of his son. Moxon, who is currently signed off work with a stress-related illness, has faced repeated calls to resign.
On Wednesday, Rafiq said he hoped the "floodgates" were now open and that "hundreds and thousands" may share their experiences of racism in county cricket.
Rafiq said that "racism was not banter" and conceded he "wasn't perfect" during his career as a professional cricketer.
Marie van der Zyl, president of the Board of Deputies of British Jews, said: "Azeem Rafiq has suffered terribly at the hands of racists in cricket so he will well understand the hurt this exchange will cause to Jews who have supported him. His apology certainly seems heartfelt and we have no reason to believe he is not completely sincere."